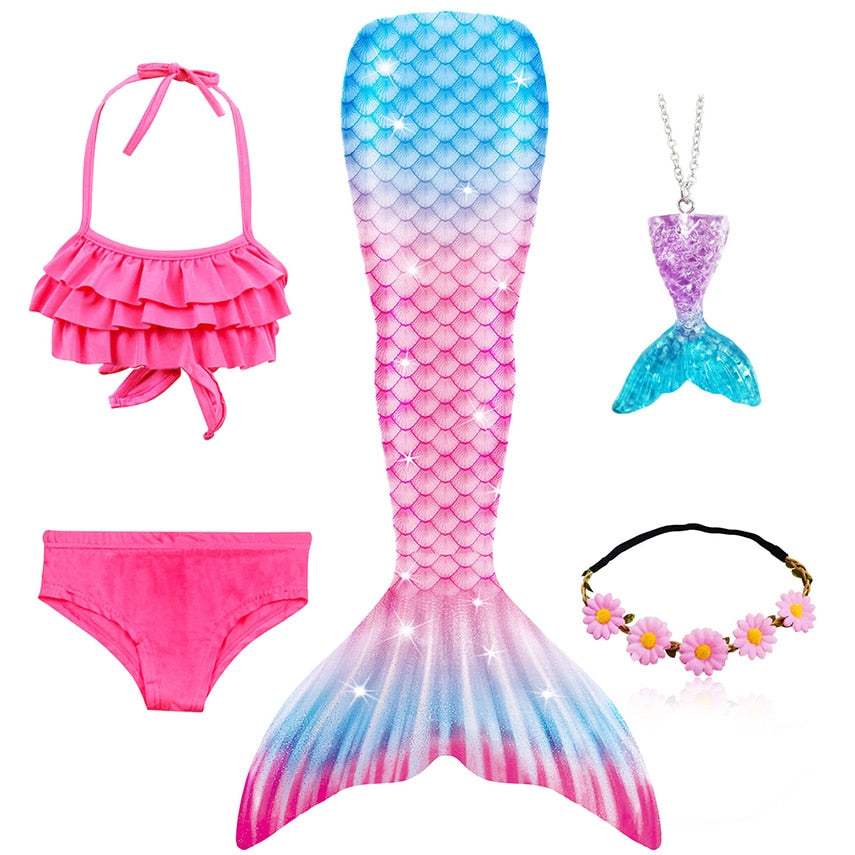 Blue Mermaid Tail Swimsuit Set
Regular price
$44.95 USD
Sale price
$33.95 USD
Unit price
per
Sale
Sold out
🐬🐬 Dive into the magic of the sea with our Blue Mermaid Tail Swimsuit Set! Order now and make a splash at the beach or pool.🐬🐬
Experience the magic of the ocean with our Blue Mermaid Tail Swimsuit Set! This stunning swimsuit set features a shimmering blue mermaid tail design that will make you feel like a real-life mermaid. The tail is made from a stretchy and comfortable fabric that moves with you, ensuring you can swim and play in style and comfort.
View full details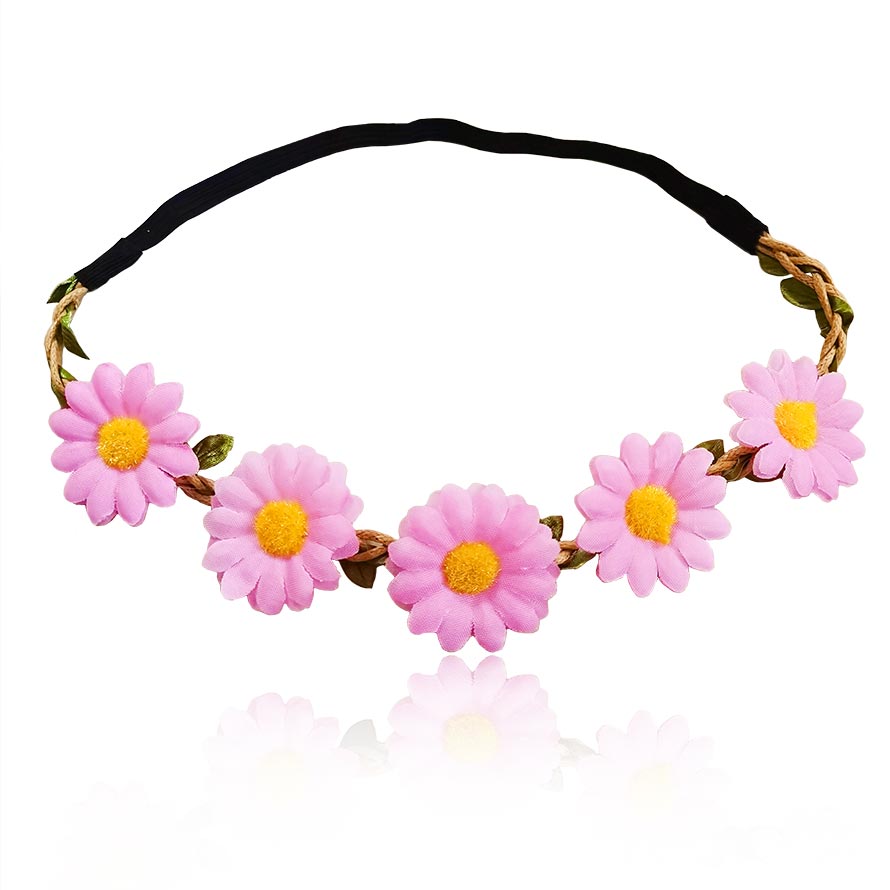 Best Selling | Silicone Mermaid Tails
Mermaid Tail - What Is It?
So, what is a mermaid's tail, exactly? You are aware that mermaids are mythical creatures that are a mix of fish and humans. We know half of the criteria as humans; We only require our tails!
Our mermaid tails are made to make the wearer appear to be and swim like a mermaid. They typically have a monofin and are worn over the legs and feet.
Take a look at our stunning collection of mermaid tails right away to bring some extra magic into your life.
Mermaid Tail - Fulfilling The Wish Of Every Little Girl
Our stunning swimmable mermaid tails will make your little one feel like a mythical creature as you take to the water. 
You can be sure to find the perfect Fin in our collection because there are so many different styles and colors to choose from. Our high-quality mermaid tails can easily turn you into your favorite fictional sea creature and help you realize your dream of becoming a mermaid. They are suitable for swimming in the pool or in the ocean.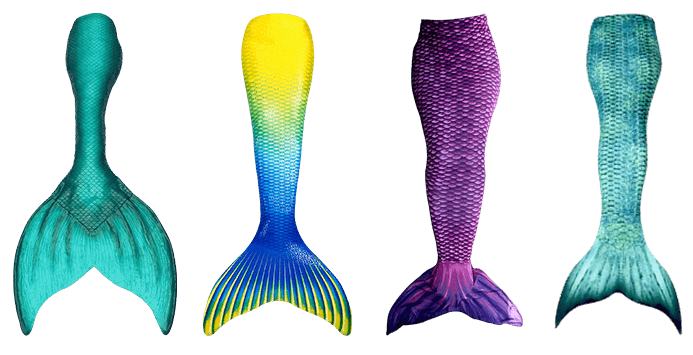 Mermaid Tail Colors Available At Our Store
If you're looking for a tail that's sure to turn heads, try one of our brightly colored mermaid tails. We have tails in every color of the rainbow, so you're sure to find one that catches your eye. 
And if you really want to stand out, try one of our glitter mermaid tails. They're sure to make you the star of any show.
If you're looking for something a little more subdued, we have plenty of tails in more natural colors mermaid tails. Whether you're looking for a tail that looks like it came straight from the ocean, or you just want something that won't stand out too much, we have what you're looking for.
No matter what your style is, we have a mermaid tail that's perfect for you. So grab yours today and bring the magic of the sea to your next water adventure.
Rock Your Fantasy-Filled Mermaid Tail Now!
Looking for a way to stand out from the rest? Our mermaid tails are perfect for making a statement! With vibrant colors and unique designs, our tails are sure to turn heads! Not only are our mermaid tails stylish, but they're also comfortable! Made from high-quality materials, our tails are built to last!

So what are you waiting for? Get your very own mermaid tail today and start living your dreams! Fantasy has never been so real!
Mermaid Tails With Monofin
Bring Fictional Adventure To Every Occasion With Mermaid Tails
A mermaid tail is a perfect way to make a loved one's day special. Whether you're shopping for a birthday, Christmas, or any other holiday, our tails are sure to please you. Mermaid tails are the perfect accessory for any water-related occasion, whether you're headed to the beach or just want to make a splash at your next pool party. And with so many different styles and colors to choose from, there's sure to be a tail that's perfect for you.
From the depths of your imagination to the shores of your local beach, our mermaid tails will make all your dreams come true! 
Mermaid Tail Accessories & Costumes
In addition to our wide selection of mermaid tails, we also offer a variety of mermaid-themed accessories and costumes. From mermaid tail dresses to mermaid tail blankets and swimsuits, we have everything you need to complete your mermaid look. And for those who want to take their mermaid game to the next level, we offer a variety of professional-grade tails for both adults and children. These tails are perfect for those who want to make a splash at their next pool party or beach outing. You can complement your mermaid tail costume with Evil Eye Bracelets to protect you from evil eyes
So whether you're looking for the perfect gift for the mermaid lover in your life or you're shopping for yourself, we have everything you need to make your water adventures truly magical.
Mermaid Tail Swimsuit | Top Quality
Types Of Mermaid Tails Available At Our Store

The material of the tail skin determines the classification of mermaid tails. The material that the user wears over their legs and the monofin is called the tail skin. The tail skin is what we recognize as the entire mermaid tail because the monofin is concealed.

Silicon Mermaid Tail:

Silicone mermaid tails are handcrafted works of art of the highest quality. The production of some can take months or even years. Silicone tails are typically made on order and by hand. Every silicone tail fin is hand-crafted by an artist to match a customer's exact specifications and measurements. Silicone tails can either be completely slip-on or have a back zipper. However, performers may find zippers to be a significant hindrance. Without another pair of hands nearby, it is nearly impossible to maneuver such a zipper. A silicone tail can be purchased by anyone, but professional mermaids or models should only use them. 

Fabric Mermaid Tail:

There are many different kinds of fabric mermaid tails. Neoprene, spandex, latex, and polyester are all options for tails. Latex and lycra, are two examples of stretchy fabrics that are both form-fitting and are popular choices. Mermaid tails often use neoprene as well. Neoprene is the material used to make wet suits, so you would recognize it. The wearer of a neoprene suit benefits from a higher level of buoyancy in the water thanks to the material's strength as a synthetic.

In terms of cost, these tails are more affordable than silicone tails. Despite this, fabric tails aren't plain or boring. These fins have some serious "wow" factor thanks to details like chiffon strands or shiny sequins. Fabric tails are recommended for beginners of all ages and children.

Why Get Your Fantasy Mermaid Tail From Us?

Our tails are some of the best quality you'll find on the market. The workmanship that goes into each one of our tails is impeccable. Why get your fantasy mermaid tail from us, let's see:

We use high-quality materials that are both durable and beautiful.

We have a wide variety of options for you to choose from in terms of color, design, and style. You're sure to find the perfect tail for you in our collection.

What's more, our tails are suitable for both swimming pools and open water. You can take your tail on vacation with you or use it in your backyard pool.

Furthermore, we have a team of customer service representatives who are always happy to help you with any questions or concerns you may have. We want you to be completely satisfied with your purchase, and we'll do whatever it takes to make that happen.

So, what are you waiting for? Bring home the joy and fantasy of being a mermaid today by ordering one of our tails!

Age Groups We Cater With Our Mythological Mermaid Tails

We have mermaid tails that are suitable for all ages. Whether you're a child who wants to dress up as a mermaid for Halloween or a grown adult who wants to bring some extra excitement to their pool parties, we have the perfect tail for you. However, keep note that the only people who can swim in a mermaid tail are strong swimmers who are at least 7 years old and under the supervision of an adult. Children must be in Stage 6 of Swim & Survive.Other than that we have;

Mermaid Tails for Toddlers (0-2 years):

Make your child's first birthday magical with the perfect mermaid tail that matches the theme. What could be cuter than seeing a newborn sporting a tiny mermaid tail? It's a beautiful sight and a great place to take pictures. Mermaids and the ability to move around in a tail are beyond the capabilities of infants. 

Mermaid Tails for Ages 3 – 6:

Children love to dress up and have vivid imaginations by the time they are three years old. By the time they're three, they probably know a little bit about mermaids and are often in love with them. The best option is a mermaid tail skirt that is open at the bottom and can be worn while walking around because it is not a good idea for a young child to try swimming in a tail.

Mermaid Tails for Ages 7 – 9:

The majority of children can swim by the age of seven. Some might be prepared to swim with a mermaid tail on. If they are a confident swimmer, our minimum age for swimming in a tail is seven. Adult supervision is advised. A mermaid tail is considered a toy for this age group. A tail made of material that is flexible, light, and breathable is the best kind. It is best if it has small fins and is simple to enter and exit. Kids frequently stand in their tails and scrape them against the pool's concrete, so you'll also want a tail that won't be damaged.

Mermaid Tails for Ages 7 and above:

Our amazing mermaid swim fins will make you feel like a mythical creature when you step into the water. With so many different styles and colors to choose from, you're sure to find the perfect fins in our collection. Our high-quality mermaid tails can easily transform you into your favorite fictional sea creature and help you realize your dream of becoming a mermaid. Suitable for swimming in the pool or ocean.

Wide Variety of Mermaid Tails At Our Store:

Some people may think that mermaids are just mythical creatures of legend, but they couldn't be more wrong! Mermaids are very real, and they're just waiting to bring some extra magic and fun into your life.At our store, we have a wide variety of mermaid tails for you to choose from. Whether you're a beginner or a professional, we have the perfect tail for you.

How To Use Mermaid Tail After Buying?

At first, it seems difficult to attach a mermaid tail. Surprisingly, it's actually quite simple. Only three steps are required to wear a simple fabric mermaid tail.

If you're using a monofin, carefully insert the monofin under the tail.

Slide your feet into the monofin slots or fins on the tail. Pull up the skin of the tail in the same way as the pants.

Sitting on the edge of the pool makes the final step much easier. Tail hair can be slippery when wet.

Mermaid tails made of silicone require slightly more preparation. Professional mermaids typically oil their legs and stomachs and progress can take up to twenty minutes.

 

Safety Guide On Using The Mermaid Tail:

You should always investigate and acquire the abilities required to swim while wearing a mermaid tail. To ensure safety, only confident swimmers should use it.

Swimming with mermaid tails seems like so much fun. They should only be utilized by skilled and seasoned swimmers because they are not swimming aids. 

First, confirm that your youngster can float for at least a minute on his or her back. 

Can he or she hold their breath underwater for at least a minute? 

Next, can he or she swim 200 meters by themselves? Although 200 meters may seem far, swimming in a mermaid tail is taxing. 

Therefore, it's crucial for aspiring mermaids and mermen to be physically strong overall and at ease in the water.

Benefits Of Owning A Mermaid Tail

Mermaid tails come with a few benefits, the most significant of which is that they allow you to become your favorite sea creature.

Mermaid tails also offer a great workout. While it may not seem like it, swimming in a mermaid's tail can be quite tiring. As a result, you'll get a great workout without even realizing it.

Mermaid tails can also be therapeutic. The act of swimming can help to calm and relax the mind, and being in a mermaid tail can amplify these effects. If you're feeling stressed or anxious, spending some time swimming in a tail can be a great way to relax and unwind.

 

Tips on How to Choose the Best Mermaid Tail

Now that you know a little bit more about mermaid tails, it's time to choose the perfect one for you. Here are a few tips to help you make your decision:

 

Decide what material you want your tail to be made of. Fabric tails are typically less expensive, but they're not as durable as silicone tails.

 

Consider the color of your tail. Do you want it to be brightly colored, or would you prefer a more natural look?

 

Think about the size of your tail. Make sure to choose a size that will be comfortable for you to swim in.

With these tips in mind, you're sure to find the perfect mermaid tail for you. So what are you waiting for? Dive into our collection and find your perfect tail today!
FAQs About Mermaid Tails
What Is A Monofin?

A monofin is a kind of flipper that binds the two feet together and gives each kick more power. It also provides some or all of the mermaid fin's shape and structure as part of the tail.
Best Mermaid Tail For Swimming?

Monofins are specifically designed for swimming and provide the most powerful propulsion of any monofin on the market. There are many swimming schools around the world that offer courses that teach children how to swim like a mermaid.
How Old Do You Have To Be To Wear One Of Our Beautiful Mermaid Tails?

If your child is under 8, there are many mermaid costumes that can be worn on land. If your child is over 8 years old and is a good swimmer, we recommend purchasing a mermaid tail for swimming.
Are They Safe For Kids?

Monofins and mermaid tails are becoming increasingly popular aquatic toys among children and some adults. However, they can be extremely risky and raise the possibility of drowning.
How Should I Choose Monofin?

A monofin's blade should be pliable and bend enough to help reduce kicking effort. Check the blade's tip and the region where it attaches to the foot pockets for flexibility. There should be some bend in the area where the foot pockets and blade are attached, and the tip should have a lot more bend.
Can I Use A Mermaid Tail Without Any Monofin?

Our mermaid tails have a separate monofin and a fabric-made mermaid tail that you pull on just like pants. A monofin tail can be purchased with or without one.
How Hard Is It To Swim In A Mermaid Tail?

They effectively bind the swimmer's feet together, making it more and more difficult for them to move around in the water. They should never be used by a child who isn't a good swimmer or without an adult's supervision. In a mermaid tail, even the most experienced swimmers might find themselves in a precarious position.
Can I Stand While Wearing A Mermaid Tail?

The first Mermaid Safety Rule is to never stand on the side of the pool or anywhere else in your mermaid tail because of the slippery surfaces and lack of feet to help you stay balanced and extremely crucial! To avoid cramps and other issues, properly warm up before using mermaid tails. In a controlled manner, enter the pool.